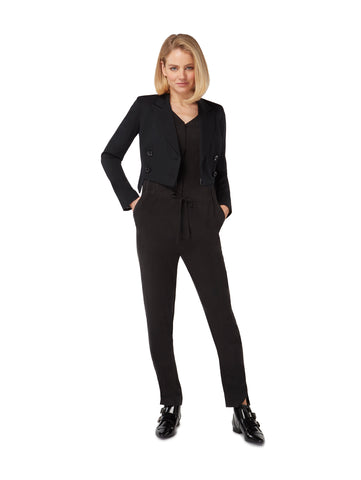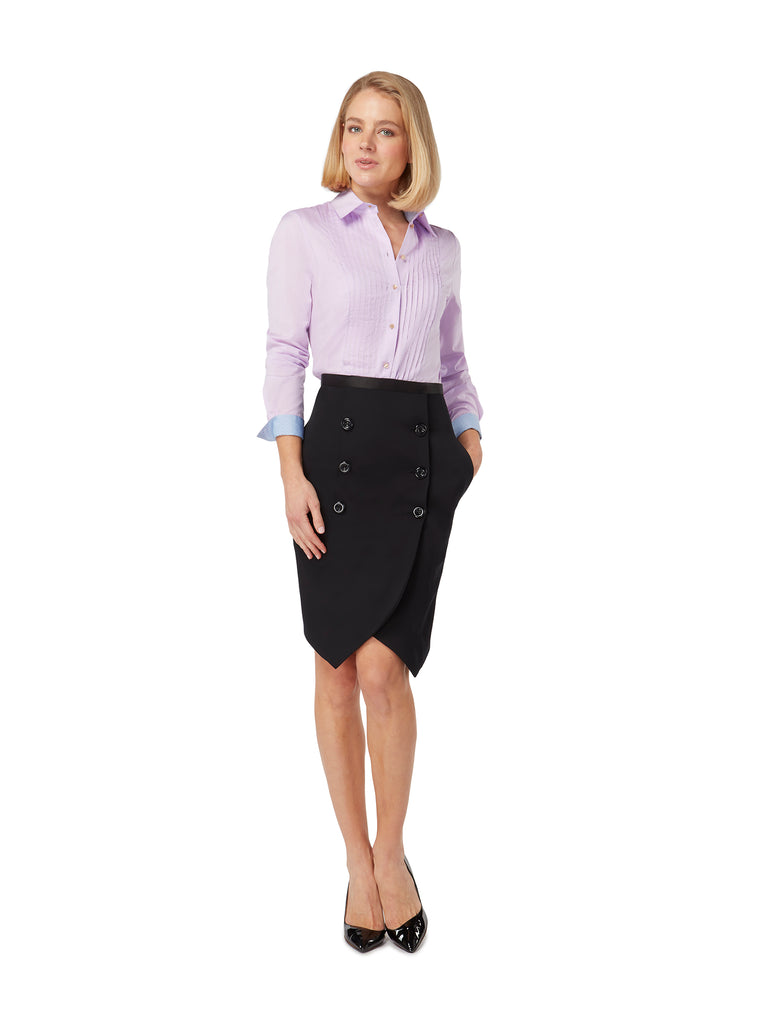 ABACUS | Multiway Suiting Coat-Dress
DESCRIPTION & STYLING
Code: J027L  
Infinitely versatile, this black suiting coat-dress is a conceptually creative and structurally sound masterpiece.
Worn as a coat, blazer, cropped jacket, pencil skirt, and dress, this garment is a smart choice for both work and special occasions. Boasting 1 garment = 5 pieces, ABACUS offers maximum value and flexibility with minimal environmental impact. Exquisitely crafted, the garment's transformation is seamless and its contours, construction, and functions are expertly designed.
FABRIC
Made from trusted gabardine suiting fabrics, our DEPLOY wool is of top Japanese quality, boasting an impressive fine weave and environmental certifications. We support their commitment to both people and the planet. This mid-weight, tropical wool is temperature-regulating, keeping you cozy in colder weather and cool in warmer climates.
COMPOSITION
Shell: 100% Gabardine Wool
Lining: French Twill 53% Rayon, 47% Acetate

SIZE NOTES
Expertly tailored, close-fit on bust & waist, lean fit across hip for pencil skirt.
Model wears size XS. Please click here for our full size chart with key measurements. Need advice on fit? Contact us at mail@deployworkshop.com or +44(0)2079351219 
GARMENT CARE
Dry Clean Only

STYLE TIPS
To maximise the power of this modern classic, keep accessories to a minimum. A pair of earrings and great shoes is all that is needed to complete any of three possible looks.
"Takes 'green' to a new level" - BBC WORLD NEWS -

"Realises women's long-standing dream" - VOGUE -

"It won't be long before the rest of the word catches on to DEPLOY" - HARPER'S BAZAAR -
"The ideal go-to for working women looking for chic, sustainable pieces" - GLAMOUR -

"DEPLOY's interchangeable clothes are a godsend" - SUNDAY TELEGRAPH MAGAZINE -

"Exciting innovation and lasting fashion" - MARIE CLAIRE -